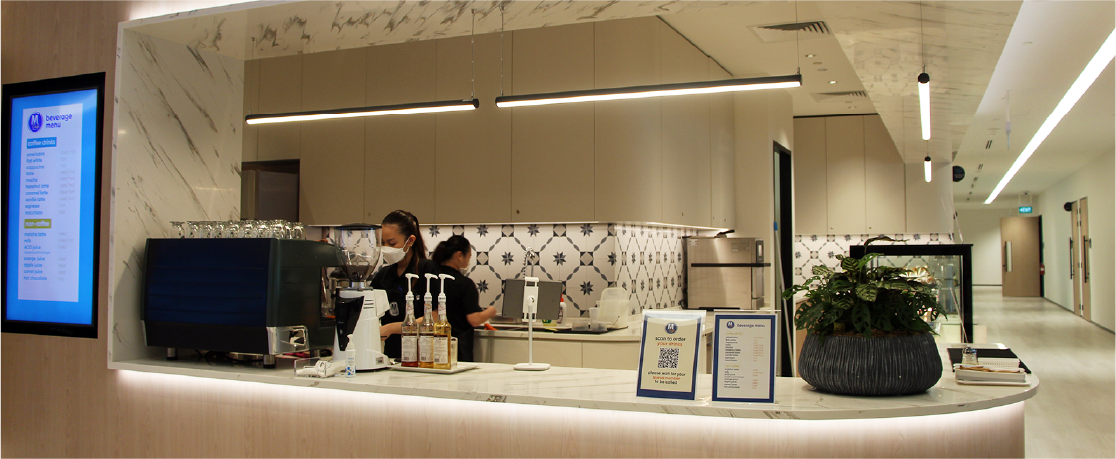 All photos are taken at Medtronic Asia Pacific
Versatility and flexibility are what defines Smorgasbord.
Apart from providing barista services, we can cater lunch from our counterparts for your employees even if cooking is not allowed in your workplace. We can inject healthier choices into our cafe selections which include fruits, juices, yoghurt, salads etc.
We make sure your pantries are filled up to fuel productivity in your workforce.
Enjoy a hassle-free experience and leave your pantry to us.