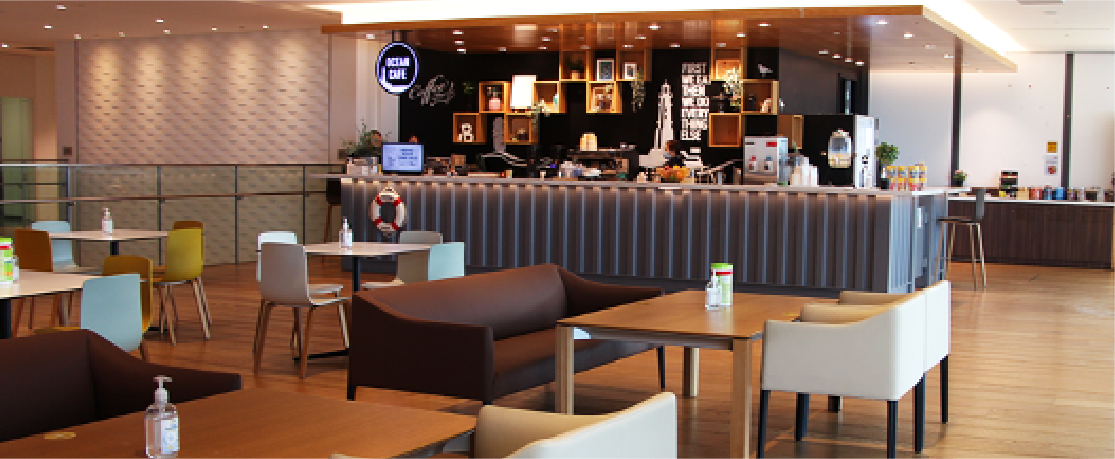 All photos are taken at Ocean Network Express @ Marina One & M Tower.
We provide a wide array of beverages in our cafeteria.
Ranging from local coffee, tea, beans-to-cup barista services, Western and Japanese teas, fruit juices, and smoothies. You'll be expecting a limited monthly themed drink carefully planned according to the festive season and special events.
Coffee tasting will be conducted regularly with our clients to deliver the right coffee blend and materials.
Coffee tasting surveys are implemented monthly to ensure the quality and consistency of our barista services. We also advocate the usage of biodegradable or reusable cups.
Hassle-free Pantry Management to fuel productivity in your workforce.
With the resources from our counterparts, we have the capabilities to procure and supply healthier choice snacks, halal-certified snacks, instant noodles, chocolates, or you name it, we have it.
Apart from managing cafe and pantry services, we are able to support clients' events and parties by leveraging on our various catering brands.